It's here: Everywear Pants

Looks like a trouser. Feels like a Jogger.

Your favorite pants updated for everyday performance.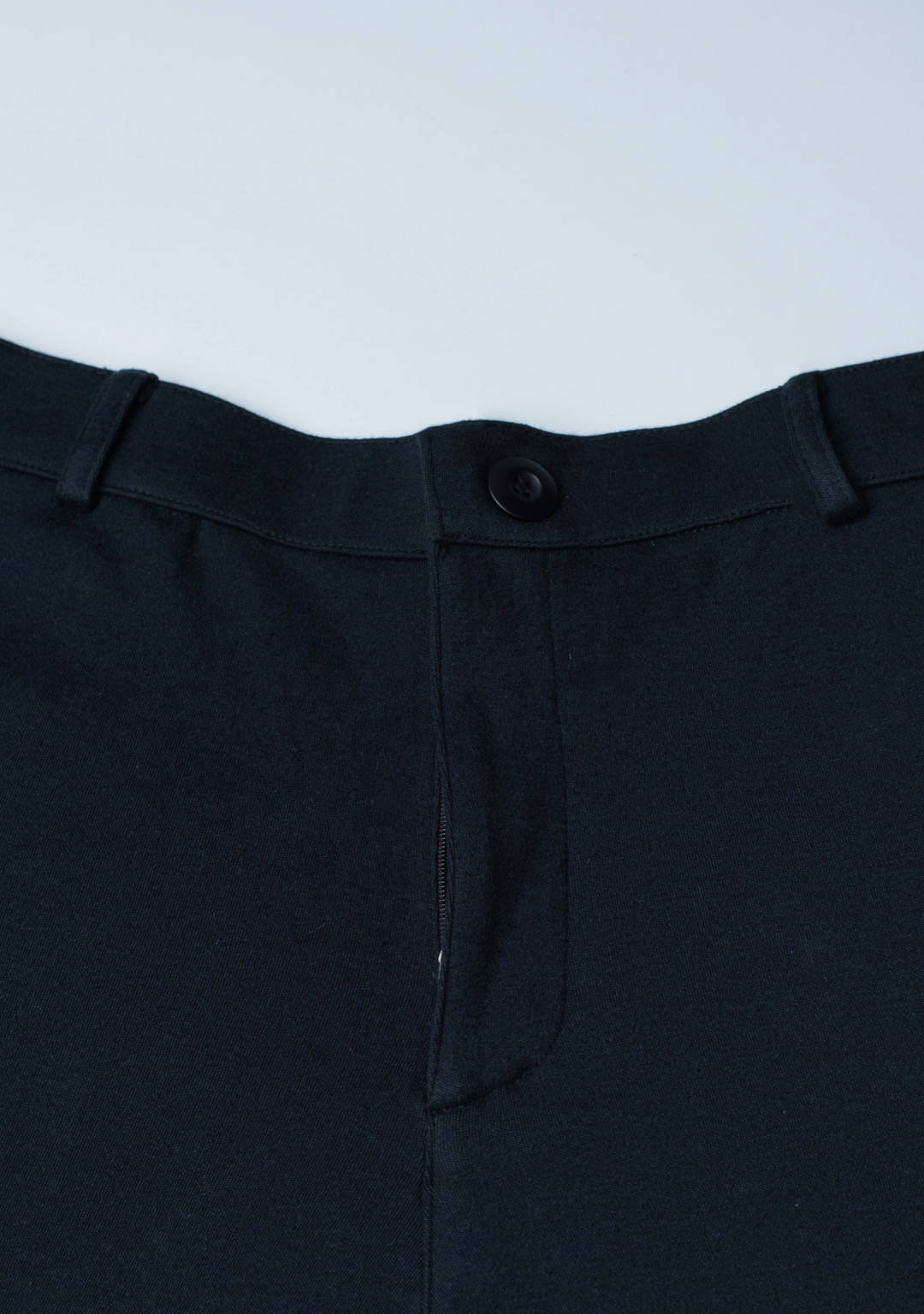 Elastic waistband,

belt loops.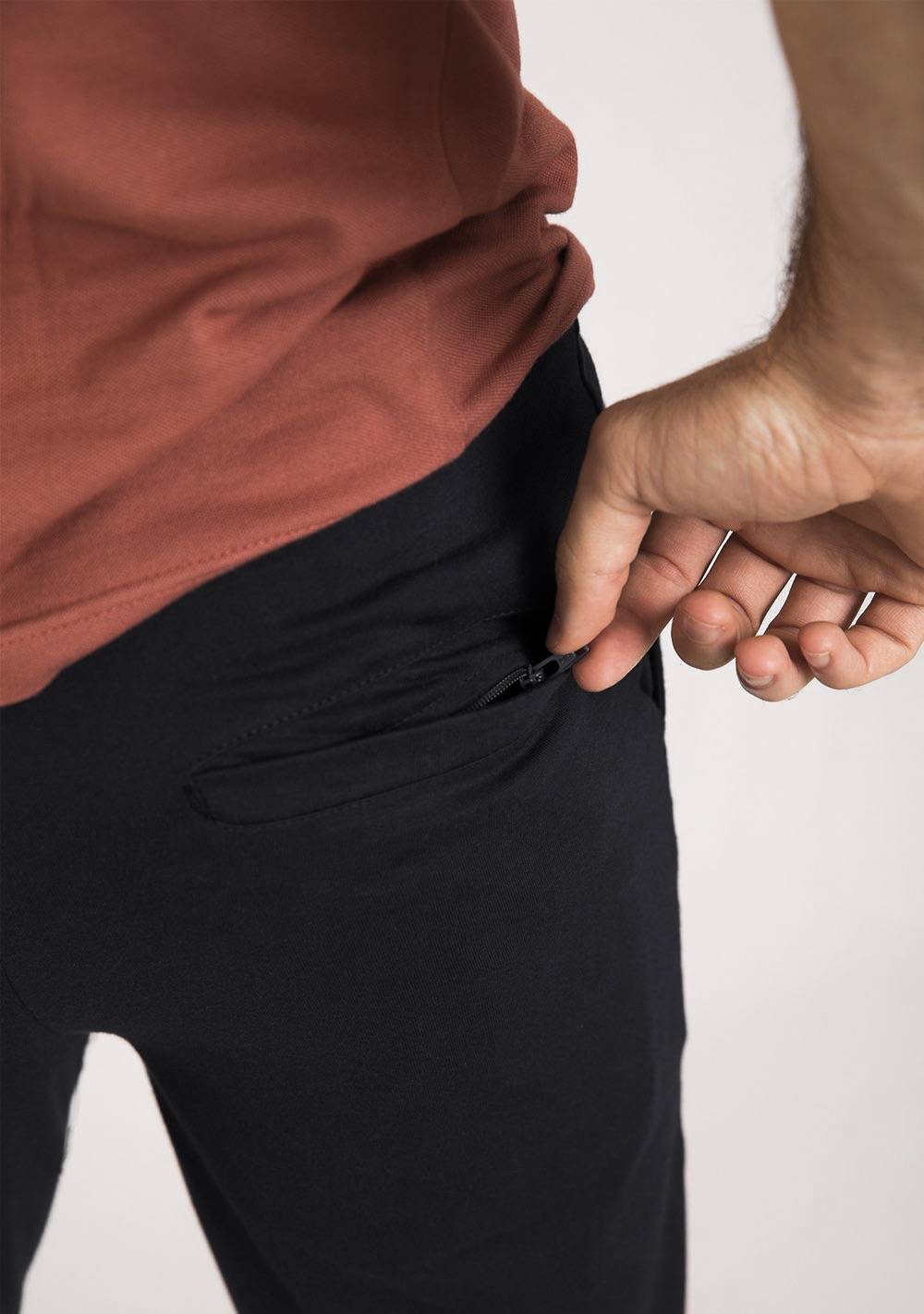 Zipper pocket

at the back.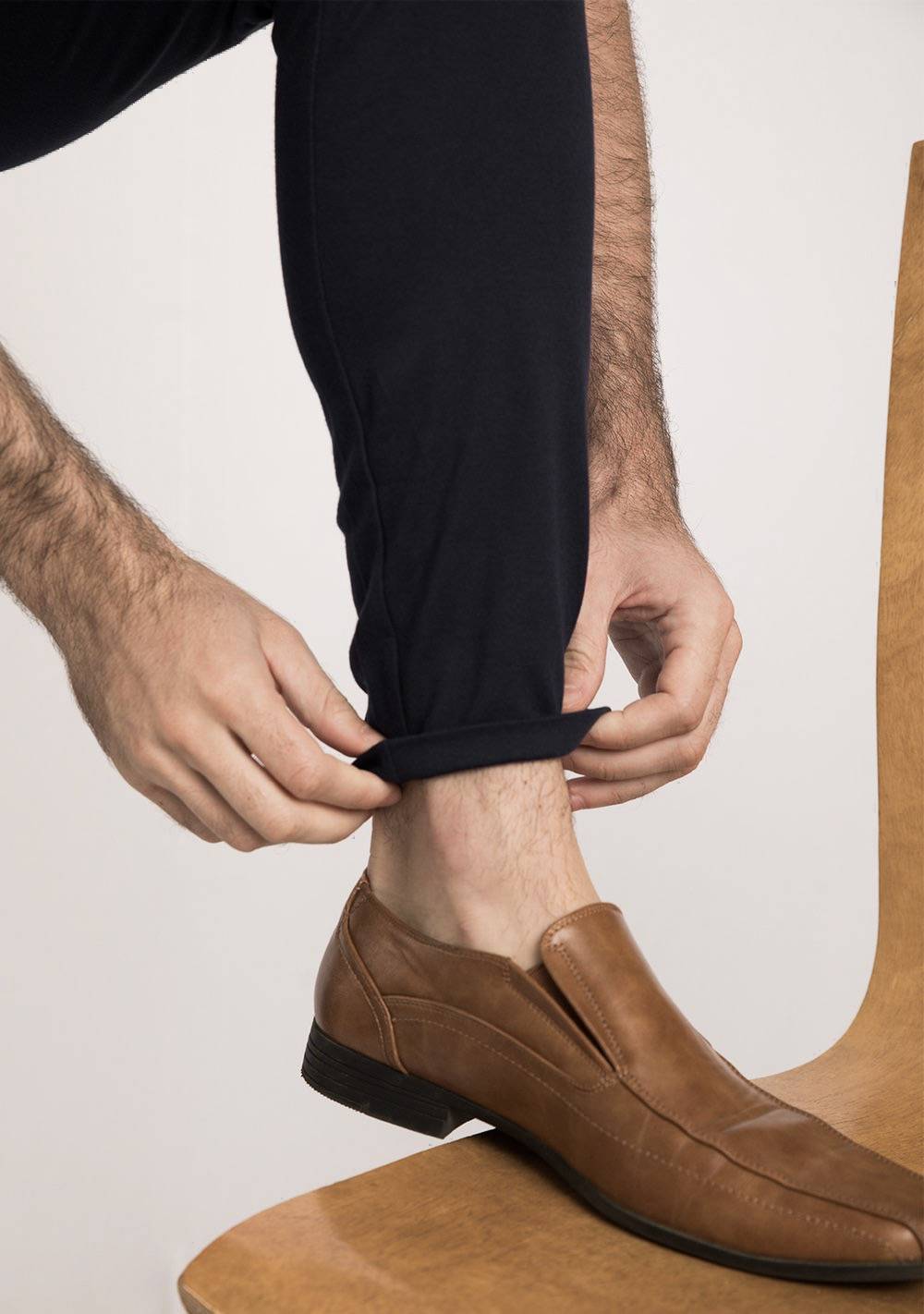 Leave it open or

roll-up.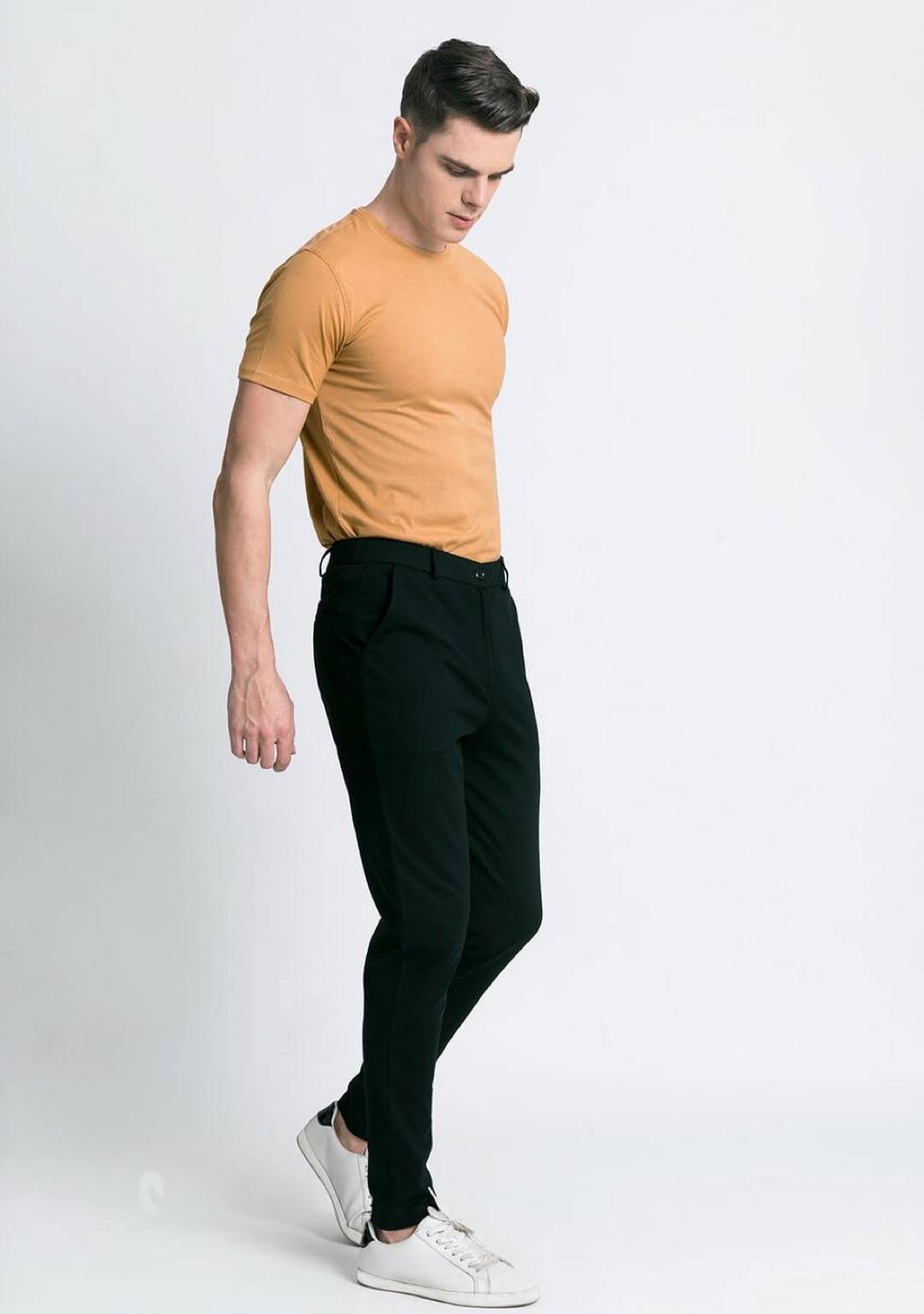 Typically pants with a stretch component will only stretch horizontally. This unique high performance denim stretches vertically and horizontally.
'Lyrca' creates a better range of motion for active people who require both form and function simultaneously in their daily wardrobe.
Without sacrificing the look, this pant provides ultimate comfort and freedom of movement, while looking truly premium.
1. Stretches vertically and horizontally.
2. Better range of motion.

3. Best of both worlds, form & function.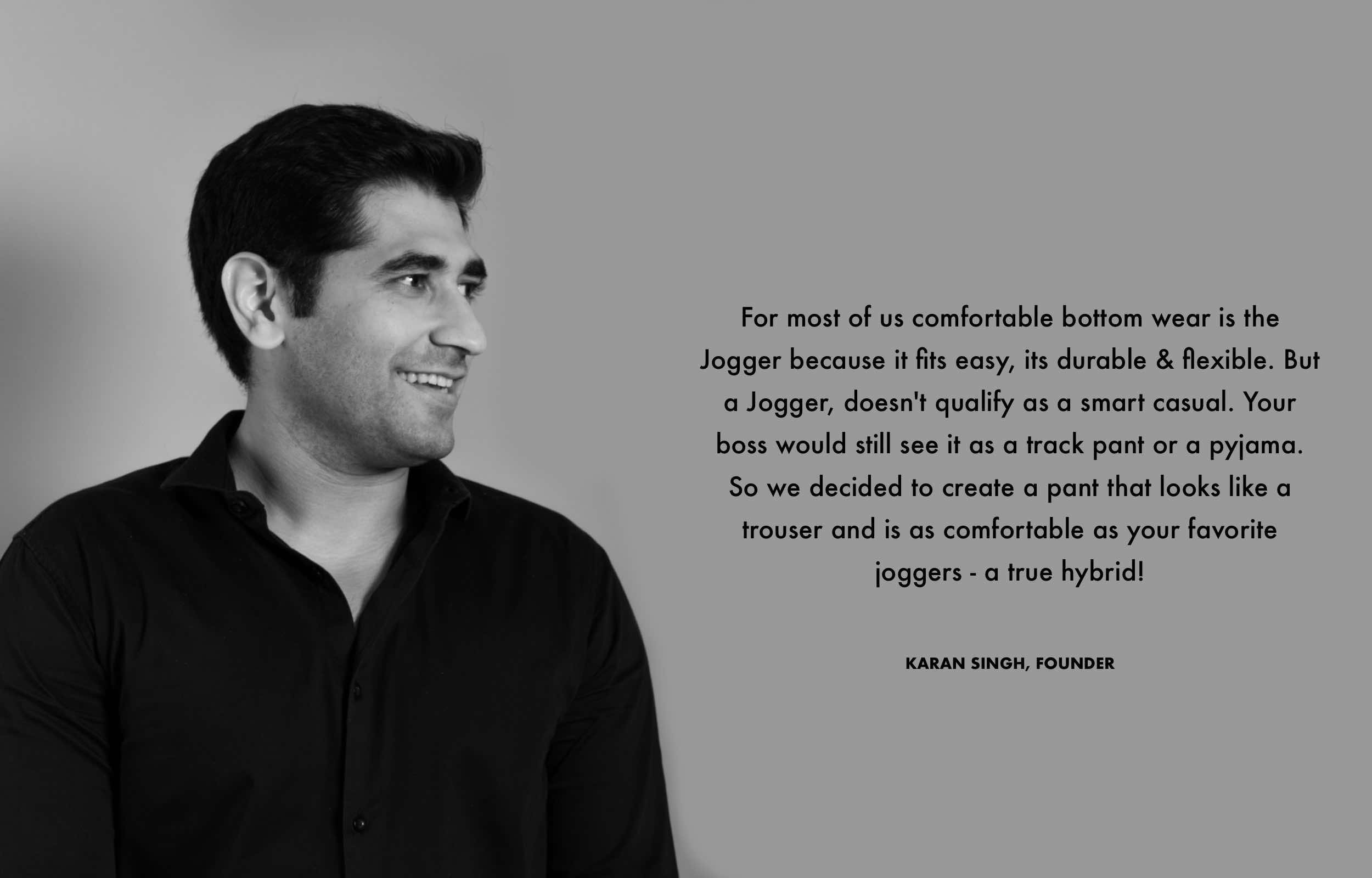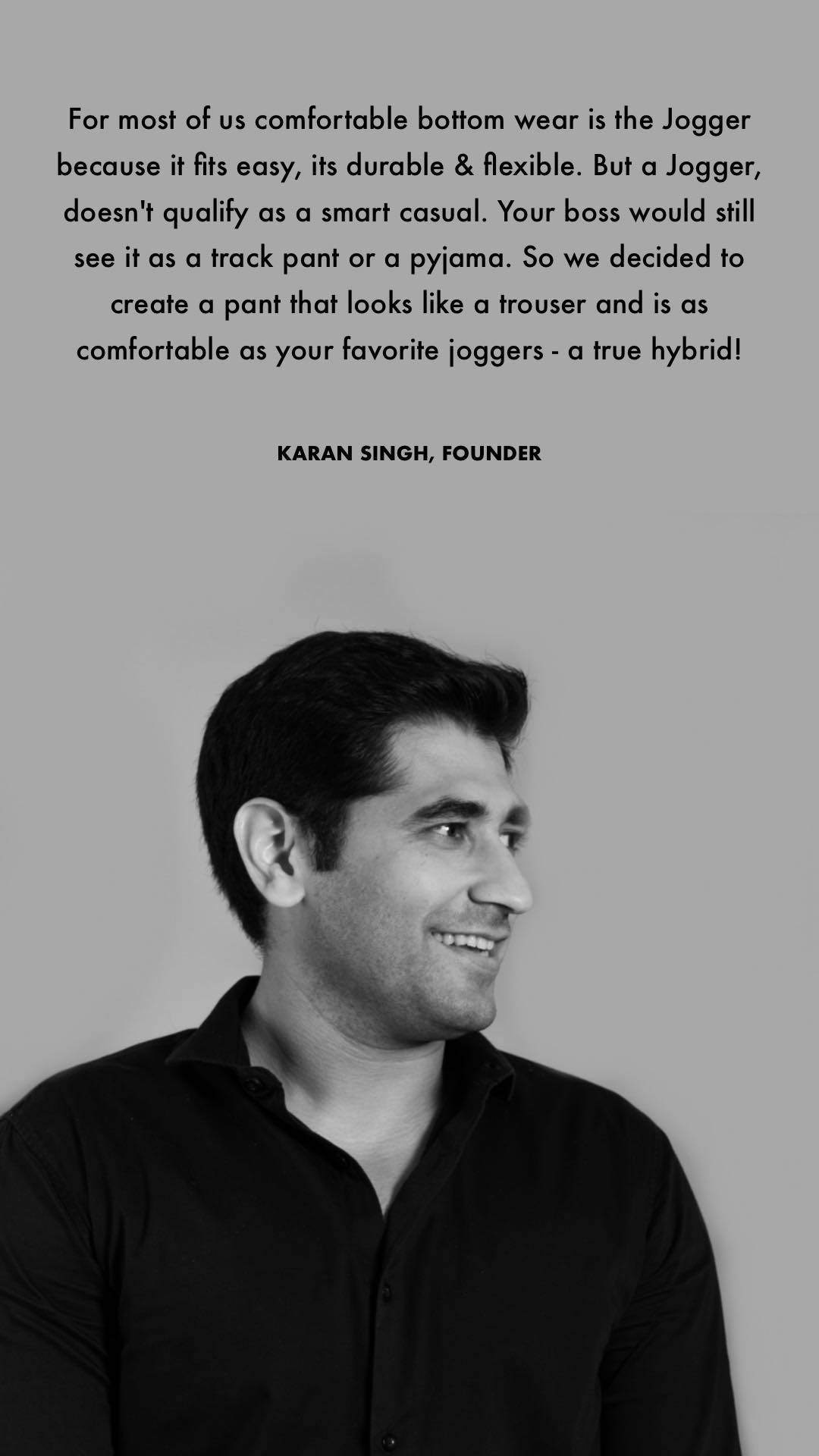 Never looking elsewhere for pants again, these fit so well and are appropriate for any occasion. Super pants.
Proven to be a best investment, being a fitness enthusiast, I always had buffy legs which made it really difficult for me to wear trousers.I found this pant to be perfect for me!
The pants are very soft, stretchable and very

good for day to day use.
In Fabric with a 4-way stretch,
that never looses shape!